By Katherine Newman | April 25, 2018  (Click here for the original article)
Chicago's Chesterfield Community Council recently hosted their 14th annual free Citywide Home Expo at the Tuley Park Field House located on 90th St. and King Drive.
The Chesterfield Community Council is a community based non-profit organization that was started in 1955. The organization regularly organizes and participates in community activism along with hosting their annual Citywide Home Expo and the annual Silas Purnell College Expo.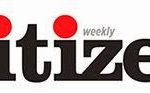 The free Home Expo was designed to bring Chicagoans together with all the housing-related resources that are available to them.
"The motivation to do the Home Expo was that we just started seeing a bunch of abandoned houses and a bunch of houses that were deteriorating in our communities and we couldn't figure out why? We did further research and found out that some people were losing their homes to foreclosure and some of the homes that were dilapidated were just because people weren't aware of some of the programs that were available for them," said Eli Washington, chairman of the Chesterfield Community Council Board of Directors.
The one-day expo featured a basement flooding seminar moderated by Kari Steele from the Metropolitan Water Reclamation District. A Home Security Seminar presented by the Chicago Police Department and other home security professionals was also on the agenda. Additionally, Judge Freddrenna Lyle moderated a Foreclosure Prevention Seminar.
There was also information relating to home improvement programs, property tax relief, senior housing, homebuyer initiatives, senior homeowners programs, lawn care, gardening programs and qualified contractors were on site.
Three programs that were represented at the Home Expo that Washington believes are very valuable services included the weatherization program which helps people with heating and cooling issues. The Cook County Board of Review was also represented and provided onsite help with lowering property taxes. The Cook County Land Bank Authority, which works to reduce and return vacant land and abandoned buildings back to the community, also provided assistance.
"Cook County Land Bank Authority is one of the best programs in this county. They provide a whole host of homes that they will sell to you for little or nothing and most of these homes are in pretty good condition," said Washington. "The county is not trying to make a profit on these homes. They just want to get the house back on the market which is admirable and this program has been really successful at turning a lot of these houses around."
Other participants in the Home Expo included: Neighborhood Housing Services; Chicago Historic Bungalow Association; Peoples Gas; Com Ed; City of Chicago; the Cook County Assessor; Home Depot and Menards.
To explore the available properties from the Cook County Land Bank Authority, visit cookcountylandbank.org.
To learn more about the Chesterfield Community Council, visit their website at www.chesterfieldcommunitycouncil.org.