CONGRATS TO THE NEW HOMEOWNER OF 8633 S PARNELL AVE!
---
Congratulations to Elaine Lee, the new homeowner of 8633 S Parnell Ave! Ms. Lee is the winner of the Homebuyer Giveaway, please click here to view pictures/videos of the events as well as the press release. The Homeowner Giveaway was the kick off for the Homebuyer Direct Program, and the specifics of the program can be found below.
PROGRAM OVERVIEW
---
Are you looking to purchase your own home but having trouble finding something in your price range?  Have you ever considered purchasing a fixer upper?  The Cook County Land Bank Authority, on behalf of Cook County President Toni Preckwinkle and CCLBA Chairwoman Bridget Gainer, is excited to announce the launch of the Homebuyer Direct Program!  Click here to view the official press release as well as program specifics.  The focus of this program lies in reaching out to prospective homeowners who may be interested in directly purchasing, rehabbing, and ultimately living in the home of their dreams!   
With this in mind, the CCLBA is looking to offer properties throughout Cook County to prospective owner-occupants at below-market prices.  This could be a perfect opportunity for you to engage in the purchase/rehab, finish it to your taste, and build in some equity!  All properties eligible for the program are listed below, and will be updated on a daily basis 

going forward.
The following entails a list of questions and answers you may have regarding the Homebuyer Direct Program.   The CCLBA strongly encourages you to view these questions in order to understand all aspects of the program before applying for a specific property.  Please click the link found below, or click here for a downloadable PDF.
VIEW HOMEBUYER HOMES
---
Please click the respective drop-down menus below to browse all properties eligible for the Homebuyer Direct Program.  To view a complete list of all properties offered by the CCLBA, which includes properties outside of the Homebuyer Direct program, please navigate to the Interactive Property Viewer.
INSTRUCTIONS FOR VIEWING HOMEBUYER HOMES
1. Navigate to our Interactive Property Viewer to view all CCLBA properties currently available.
2. Click on the, 'Filters' tab located at the top of the map.
3.  Navigate to the, 'Inventory Type' category and select, 'Residential Home – Homebuyer' to view all properties eligible for the Homebuyer Direct Program.  You are able to filter further by municipality, ward, and neighborhood if so desired.
4. If you are interested in any of the properties that pop up, please apply by clicking on that respective property and clicking, 'Apply.' At that point, you will be prompted to create an account, which is required before applying for a property/parcel.
Once submitted, a CCLBA representative will respond to your application within five (5) business days. You can view the status of all applications by logging in to your personal account.  Please don't hesitate to apply today!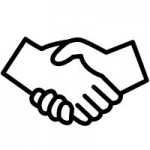 HOMEBUYER DIRECT – LENDING PARTNERS
---
The Cook County Land Bank has a number of lending partners that specialize in purchase/rehab loans such as the 203K product. Please click here for a printable PDF of all partners participating in the CCLBA's Homebuyer Direct Program, which can also be found below: