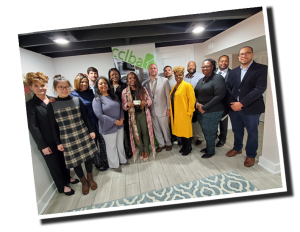 ---
The Cook County Land Bank Authority is excited to announce the the winner of the 3rd annual 2019 Home Giveaway winner, sponsored by Fifth Third Bank.  Vanessa Johnson of Auburn Gresham is the winner of the newly rehabbed, 1,063-square-foot, three-bedroom house, located in the Washington Heights neighborhood on Chicago's South Side.  CLICK HERE for the official press release, where one can view pictures of the event as well as the video of Vanessa winning her first home! Congratulations Vanessa!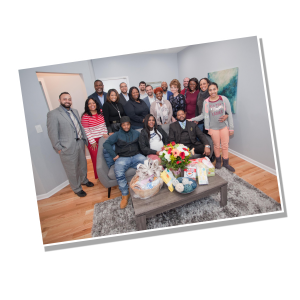 CONGRATS TO THE  2018 HOME GIVEAWAY WINNER!
---
Congratulations to Ms. Jenaia Hart, the winner of the 2018 Homeowner Giveaway! Ms. Hart won her brand-new, move-in ready home in Maywood just two weeks before she is expected to welcome her first child.  Congrats to Ms. Hart, and thank you to all who applied!

CONGRATS TO THE 2017 HOME GIVEAWAY WINNER!
---
Congratulations to Elaine Lee, the 2017 winner of the Home Giveaway! Please click here to view pictures/videos of the events as well as the press release. The Home Giveaway was the kick-off for the Homebuyer Direct Program, and the specifics of the program can be found by clicking on the link here.